Michigan Basement Waterproofing | About Us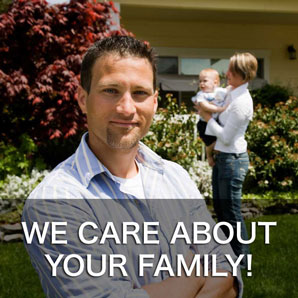 Michigan Basement Waterproofing was started with one goal in mind; Helping home owners and property owners alleviate water problems and being committed to customer satisfaction and delivering top quality products and services.
Our licensed contractors and experienced waterproofing experts have over 30 years of combined experience in commercial and residential water, basements, mold removal and waterproofing.
Our experience of working with homeowners and property owners is the key to why we can help you. Our Michigan basement waterproofing, foundation repair and mold removal company has a wide service area offering mold removal services to Michigan.
Michigan Basement Waterproofing provides the following:
Bonded and insured
Certified in mold
Free inspections and free estimates
Unique waterproofing services
Competitive pricing
Warranty on products and services
Residential, commercial and industrial waterproofing services
Over 30 years of combined experience providing water problem solutions
Licensed Contractors by the state of Michigan
Member of the Michigan Home Builders Association
If you need mold remediation or mold removal, give Michigan Basement Waterproofing a chance to correct the problem and keep your family living in a healthy environment. Contact us today at (888) 364-0086.