Grand Rapids Foundation Repair | Foundation Cracks & Leaks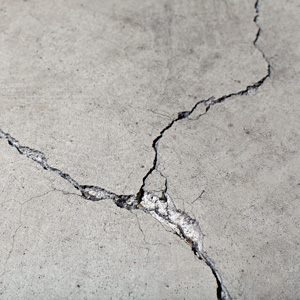 Do you have foundation problems with your basement like foundation cracks and foundation wall leaks? Michigan Basement Waterproofing Inc. is your answer with our expert foundation repair contractors.
Our basement waterproofing company not only has the ability to repair your foundation cracks and leaks, we also have the ability to remove water from your basement through our waterproofing services in Grand Rapids.
What causes foundation problems and how do you solve them? In Grand Rapids we have found that seasonal changes, rain, ground freeze, flooding and other reasons associated with the weather often result in foundation problem for residential homes and commercial properties. There are many signs that you might need foundation repair.
If you notice any of the warning signs below, call for a free foundation inspection:
Water leaking through your foundation wall
Leaning or tilting chimneys
Gaps between windows, trim and/or doors
Sinking or settling foundations
Cracks on basement and foundation walls
Problems with closing and opening windows and doors
Floors that are uneven
Foundation walls that are bowing or leaning
At Michigan Basement Waterproofing Inc., we offer you the best experience and quality services to repair your foundation walls and waterproof your home. Contact us today for a free inspection and estimate!