Water Damage Restoration | Waterproofing Solutions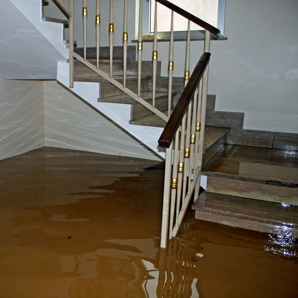 Water enters your home in many ways. When unwelcome water leads to water damage, a quick and thorough response is essential, both to limit the water damage and to prevent the growth of mold and bacteria.
When dealing with water damage it is recommended that, "Clean and dry any damp or wet building materials and furnishings within 24-48 hours to prevent mold growth."
When the water damage is more than a homeowner or business owner can effectively address alone, Grand Rapids Basement Waterproofing has the resources, expertise, and experience to get water damage restoration job done right and right away. Surface water must be quickly removed. Then the water that has been absorbed and wicked into areas not always visible can be assessed and taken care of to prevent further basement water issues.
If you need water damage restoration in Grand Rapids or have a wet basement in Grand Rapids including the greater areas or any other city located, your search for a Water Damage Restoration, Water Damage Clean-up and Emergency Water damage response team is over!
An experienced water damage contractor should always manage flood damage. The extent of water damage and its potential problems are best addressed by licensed professionals like Michigan Basement Waterproofing, who have experience with electricity in this environment, working with debris on and below the water's surface and identifying and correcting walls and substructure which require reconstruction.
Contact us today for a free water damage inspection today!