Michigan Basement Waterproofing Services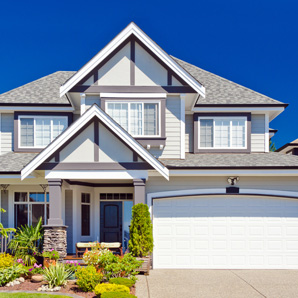 By delivering top quality waterproofing services and exceeding our customer's expectations, Grand Rapids Basement Waterproofing and our professional and experienced licensed contractors will effectively waterproof your basement.
Whether it's a mold problem, water leak, foundation crack, commercial property water problem, crawl space or just a water presence in your basement, Grand Rapids Basement Waterproofing and our team of waterproofing experts can help!
For more information on the professional and afforable basement waterproofing services offered by Michigan Basement Waterproofing, contact us here.
Click on a specific service below to find out more information:
Grand Rapids Basement Waterproofing
Basement Wateproofing is the process of eliminating potential ways that water and moisture can enter your home. There are several different ways to waterproof a home or commercial property. We will find the most effective and affordable way to waterproof your home. Our customer's satisfaction and our quality of products and services is our number one priority!
Commercial Waterproofing in Grand Rapids
Our Commercial Waterproofing Licensed Contractors specialize in commercial properties like apartment buildings, churches, schools, office buildings and any other commercial properties. Whether it's a foundation crack or if you have a water problem and need to get a commercial waterproofing estimate, contact us today!
Residential Basement Waterproofing
Many homes in Grand Rapids have wet basements and moisture or water in their basements. This can have many negative effects on your home and present health hazards to your family. You need to get this problem inspected by a professional Michigan Basement Waterproofing company and alleviate the water issue as soon as possible before it damages your home or causes mold to grow.
Interior Drain Tile Waterproofing Systems
Interior drain tile systems are typically the most used and most effective type of basement waterproofing if there is hydro-static pressure and water is coming into your basement from the floor or the seams where the basement floor and basement walls meet. An interior drain tile system will run the water under your floor through the drain tiles to a sump pump that will take your water outside the home to a proper drainage area. Read more about interior drain tile waterproofing systems here.
Exterior Drain Tile Waterproofing Systems
An exterior drain tile system is placed outside the home, under the ground and around the foundation walls and will carry the excess water to a drainage area away from the home. You can read more about exterior drain tile waterproofing systems here. To get an inspection on what type of waterproofing problem you have and waterproofing solution we can provide, contact us today.
Foundation Repairs & Basement Wall Cracks
When dealing with foundation repair or cracks in your basement walls that are allowing water to enter you home or commercial property, you need to be consulted on the foundation wall problem. Our foundation experts can inspect your foundation crack and give you the best solution that we can offer to fix the problem. Most foundations will settle, shift and crack over time. Read more about foundation repair here or contact us for a free foundation inspection today!
Crawl Space Waterproofing
If there is water or moisture present in the crawl space of your home, it can create a damp environment, which can lead to mold, or airborne spores that will rise upwards into your home. These damp crawl space conditions can cause an unhealthy living environment. Creating a dry environment in your crawl space will remove any of these problems and concerns.
Mold Solutions
Mold is definitely not good for anyone or your home. Whether it's your home, a commercial building or any other property, mold needs to be controlled. Potential health effects and symptoms associated with mold exposures include allergic reactions, asthma, and other respiratory complaints. Don't let harm your loved ones or de-value your home or property. Learn more about our mold removal solutions here.
Sump Pumps
A sump pump is usually an electric pump that is placed in the basement of a home, and used to pump water from the interior drain tile system in the basement to outside the home. Sometimes sump pumps drain the water into the house's drainage pipe system, and most of the time it simply pumps the water outside to a drainage area away from the home. Read more about sump pumps here.
Basement Remodeling & Basement Finishing
When a basement has a water problem it usually needs to be waterproofed and sometimes there is damage to the basement living space from the water. Our licensed contractors have years of experience in finishing basements and remodeling basements. Our basement company is unique because we can offer discounts when combining a waterproofing job with a basement finishing or remodeling project. Contact us today to learn more about basement finishing and remodeling.
Water Damage Restoration
Water enters your home in many ways. When unwelcome water leads to water damage, a quick and thorough response is essential, both to limit the water damage and to prevent the growth of mold and bacteria. Our water damage restoration experts can professionally handle your water problem and give you piece of mind. Contact us today or read more about water damage restoration here.
If you need basement waterproofing in Grand Rapids or have a wet basement in Grand Rapids including the greater areas or any other city located, Grand Rapids Basement Waterproofing has the answer to your water or wet basement problem.
Stone, brick, block or poured basement walls and floors can be waterproofed with our quality basement waterproofing products and workmanship. Read more about our Grand Rapids waterproofing company here or contact us today!